Grazie per aver visitato il sito ufficiale dello storico osservatorio di Montevergine. Devi sapere che questo osservatorio viene salvaguardato dall'abbandono e dal degrado grazie all'azione e all'opera di un gruppo di giovani appassionati della meteorologia e del territorio del comprensorio del monte Partenio. L'osservatorio ha una lunga serie storica risalente al lontano 1884. Grazie alla tua eventuale donazione potrai contribuire concretamente al mantenimento e al miglioramento dell'osservatorio stesso. Senza il vostro aiuto questo importante pezzo di storia scientifica italiana verrebbe inesorabilmente perduto. Grazie per il tuo contributo e torna a visitare il sito ufficiale www.mvobsv.org .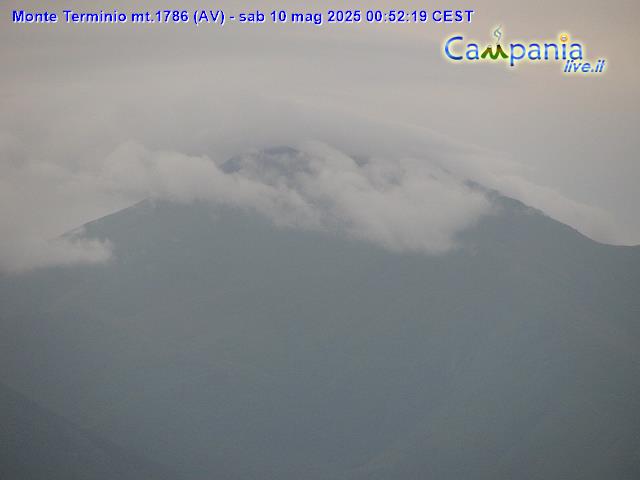 This is the view of Terminio mountain 5925ft situated in front of the Mount Vergine Observatory. The view is from Mercogliano (AV), by Michele Rodia
Vista del monte Terminio mt. 1806 ubicato difronte all'osservatorio meteorologico di Montevergine. La webcamera è installata a Mercogliano a cura di Michele Rodia.